The last week of our first season has come to an end. At this point, the Tundra had almost completed its autumn transformation. Most trees had lost their leaves, while red berries add bright hot spots to the now barer tundra landscape. The low, golden sun would disappear earlier every night, a difference noticeably every morning and evening. However, not only the Tundra has gone through an incredible change, so have the summer-run salmon that had run in fresh a few months ago. By now, they have fully put on their golden, brown and red spawning wardrobe and the males have developed a distinct hook-jaw. A truly amazing transformation. Additionally, after the hope-bringing abundance of the fall run salmon in the preceding week, we were expecting the run to continue and that's exactly what our next group of eager anglers travelled here for. Amongst them the Owners Yuri and Gleb, Boris and his son Vladimir, and a group of four friends Vladimir, Aleksandr, Alexey and Sergey. A lovely group of great people that were keen for this very special autumn fishing experience.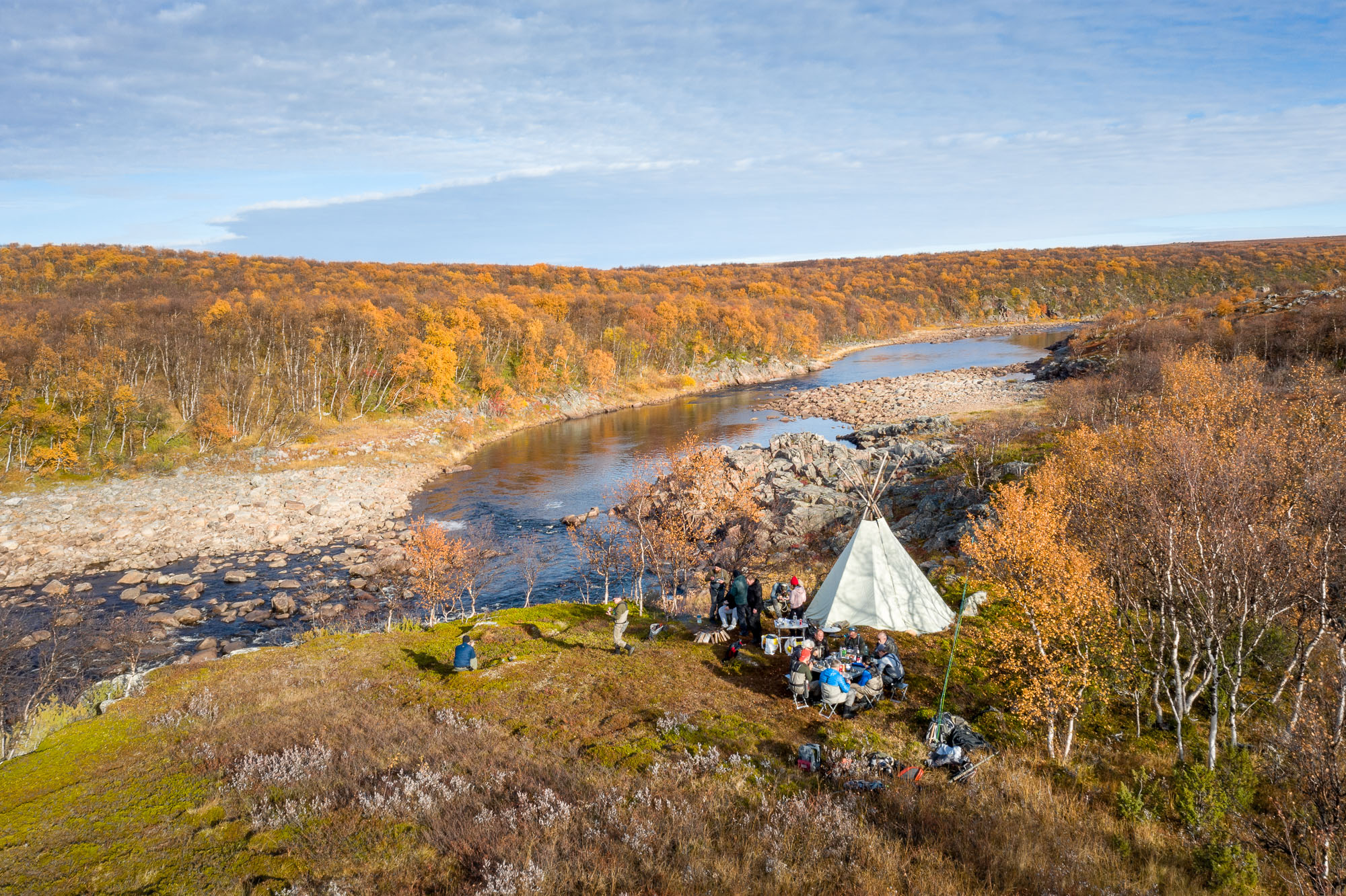 WEATHER & WATER CONDITIONS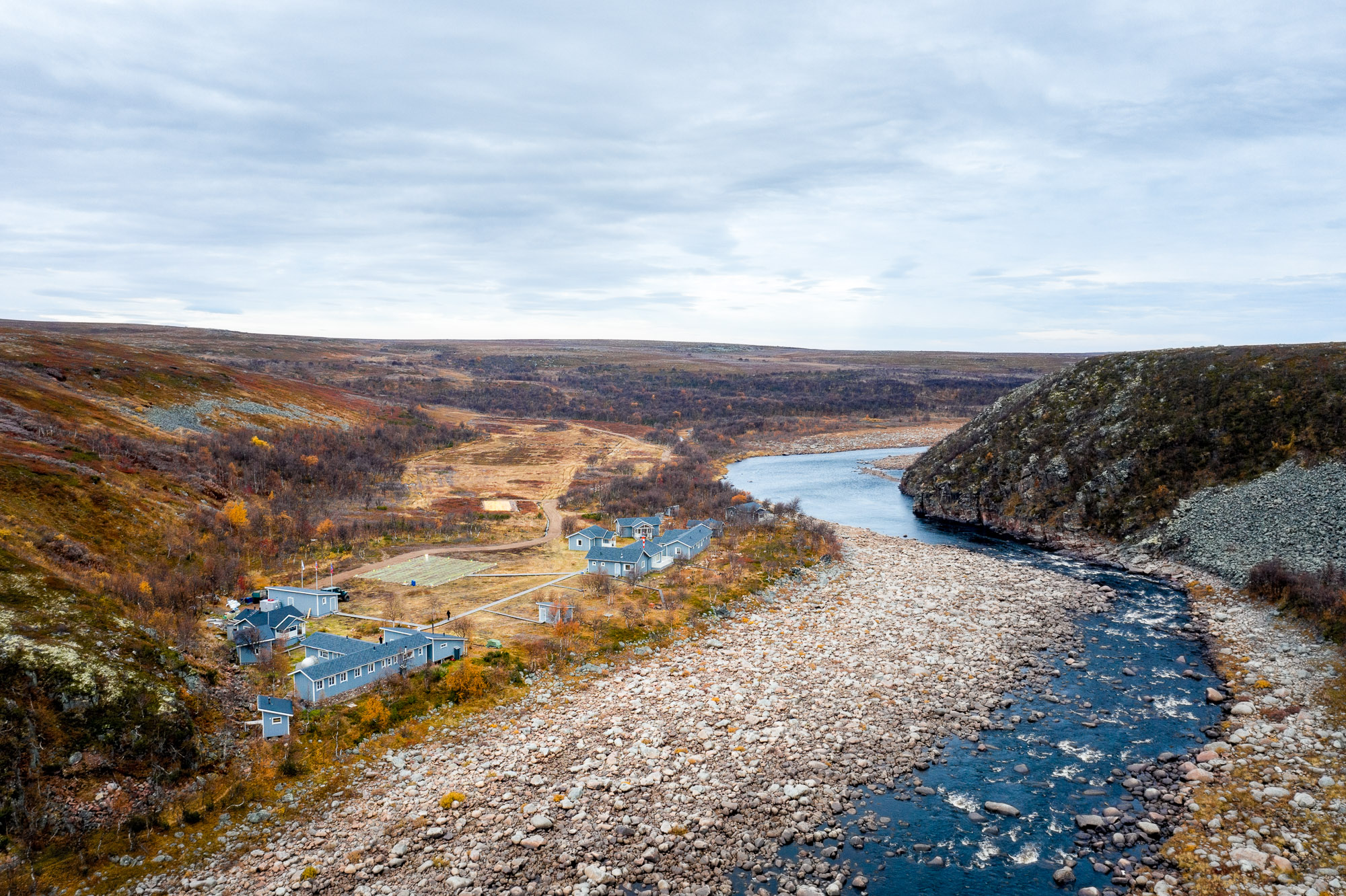 Heading into the week, the temperatures were much milder. The nights stayed above zero which kept the water temperatures at a stable 7-9 °C. During the day, very easy 8-13 degrees made the going outside much easier and it was just very nice to be out there. This mild weather prevailed for the entire week, most days and nights with overcast: Very promising conditions for this time of the year.
However, the water kept on dropping at a fast pace and not a single drop of rain was forecasted for the week, we looked at yet another week of low water tactics on both river systems. On Lumbovka, we were looking at roughly -50 cm to our early summer normal, while dropping another 15 cm along the week.
While fresh fish were still running, the combination of low water and a minimal tidal difference did not push quite as many fish into the system as the previous week. The fish that were already in the system were dispersing a bit and finding fresh fish was slightly more difficult compared to the previous week. However, the milder water temperatures following the cold preceding week activated some of the older male cock fish again. They can be a fantastic sport as they do show an incredible territorial behavior and aggressiveness.
FISHING REPORT

For the first day, we only had 6 anglers out fishing, as Gleb and Yuri were joining us one day later. Alexey kickstarted his trip on his first session with a magnificent 89 cm female fish. So did Boris, who was fishing Kachkovka and managed to land a beautiful 80 cm fish. Unfortunately, Boris was only able to stay for two fishing days, so it was nice for him to get this fish out of the way early.
Yuri, who joined us one day later didn't waste much time to put his name into the catchbook and started his week with a banger. A stunning 20 lbs Croc on Tuesday evening. The fish was as angry as they come, completely rested and ready to put on a breathtaking fight across the entire pool. A perfect display of a cock fish with a spectacular hype. Alexey and Sergey kept adding numbers to the board, amongst them a couple of spanking fresh Osenkas in the mid-teens.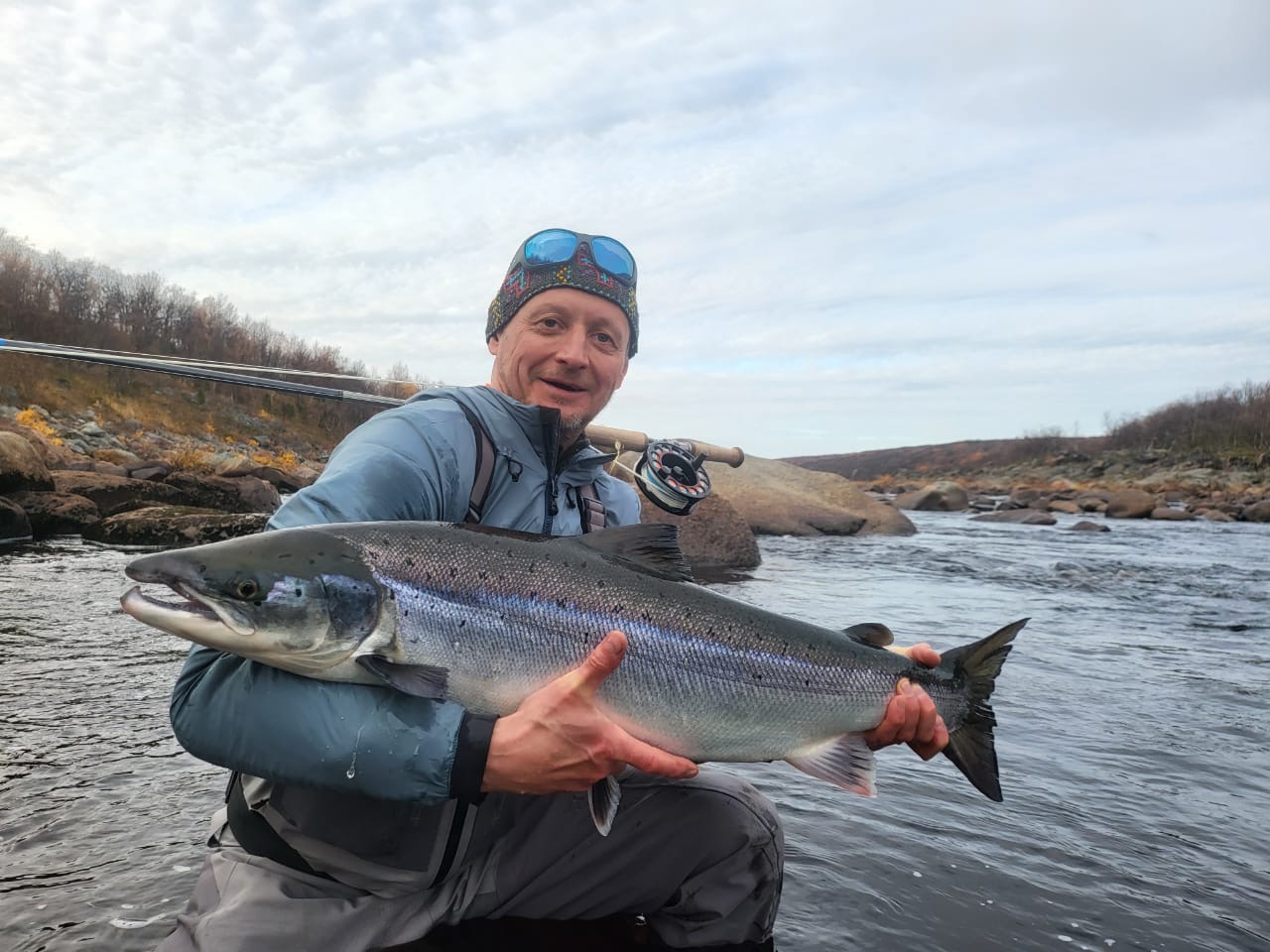 The group kept working hard to fill the catchbook. A mixed bag of colored and completely fresh fish, some with long-tail sea lice. Thursday, however, was the day that gave us all every reason to celebrate. Vladimir, who had already has been performing consistently, was able to land an amazing fish of 115 cm, which we estimated at around 32 lbs. Unfortunately, the images that were taken did not save for some miraculous reason and we were left with a shaky video as the living proof of that fish. A penalty shot for the photographer, but still enough reason to celebrate and needless to say that the atmosphere was euphoric around the bar this evening. Also, Sergey added another nice, super fresh Osenka in the mid-teens to his account amongst some smaller fish.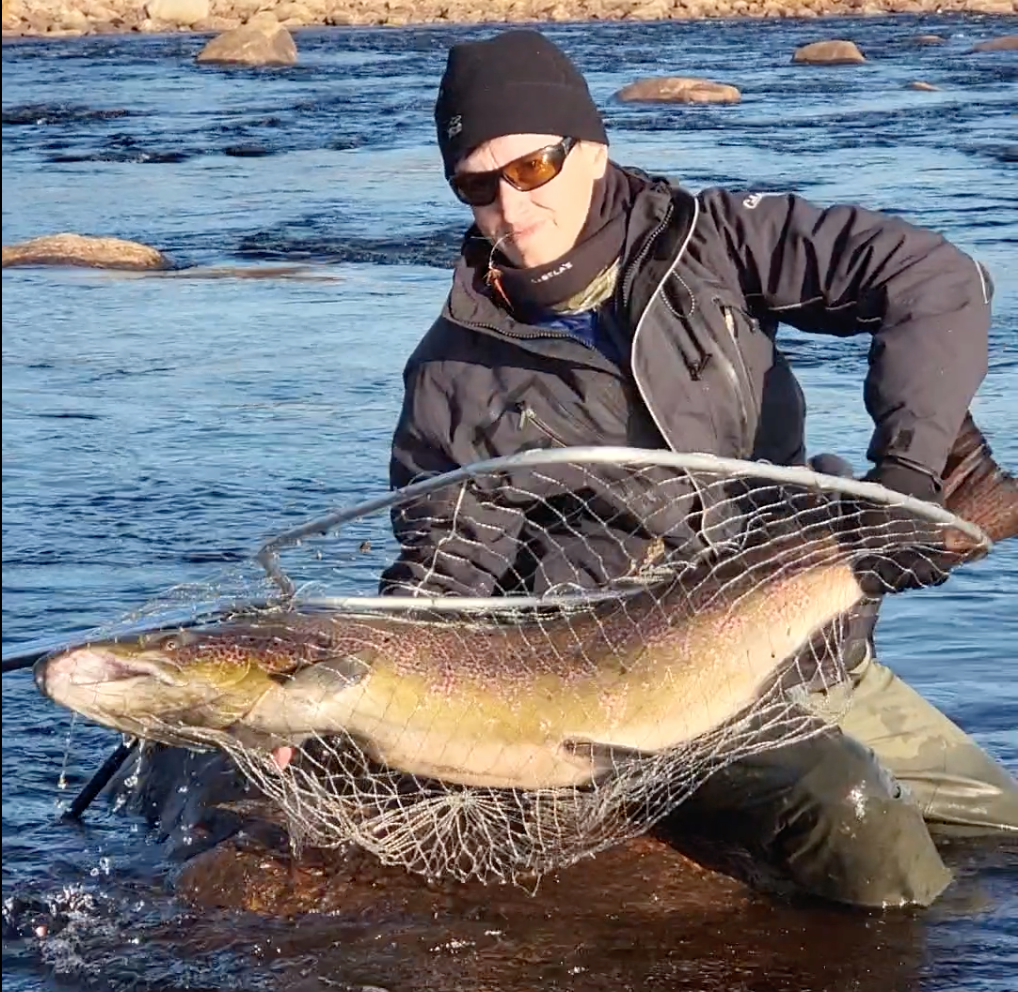 Heading into the last day, Vladimir finished as strong as he was performing the entire week, by landing another perfect 17 lbs Osenka to his account and Gleb, after letting a beautiful fresh fish in the mid-teens slip before we got its picture taken, was able to land a beautiful 74 cm hen on his very last cast of the trip. What a way to end a week!
Surely not an easy week, but a very rewarding one. The conditions were a bit more difficult on the fishing side, with rather tricky water condition. The Tundra, however, showed herself from her most beautiful side and every day out there was surely special. We are beyond happy to have been able to run this reduced season despite all travel restrictions and difficulties caused by the pandemic and we are truly thankful for everyone who came by to visit our young camp.
Best flies: Cascade, Yokanga Gold, Willy Gunn, Sunray Shadow, Red Butt, Pathakorva Tube, Alistair Tube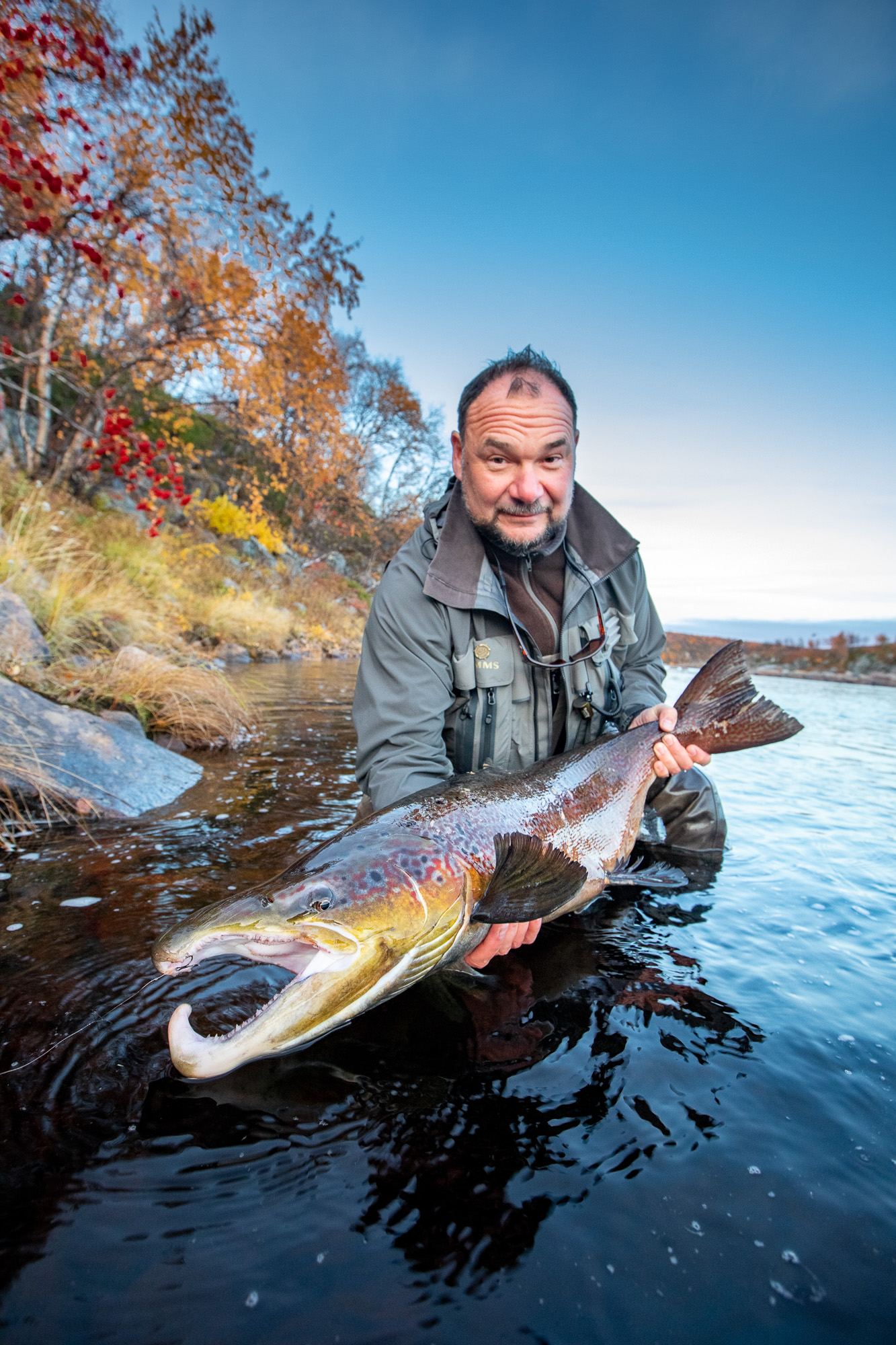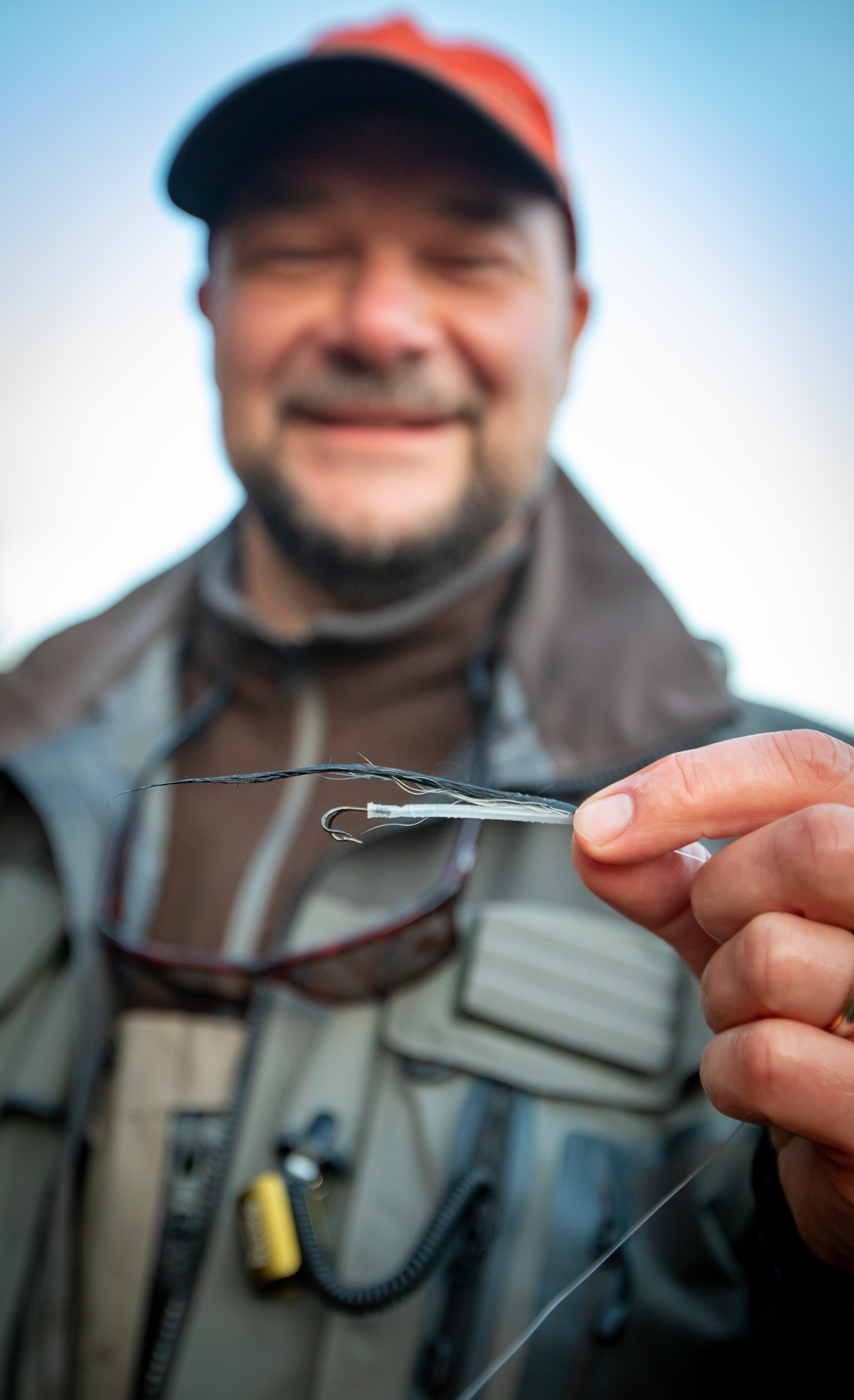 APPROACH & FISHING TACTICS

This week, mainly because of the much warmer air and water temperatures, we opted for lighter sinking tips: Full Floaters and Intermediate tips were the way to go in most cases. The fresh fish were happy to come to the surface. The leaders became longer and the flies smaller. Even though the colored fish would still take the flies slower, we did have to go down in size and weight simply because the water now was much lower. Only in some deeper, faster sections we changed for faster sinking tips. The fresh running fish were reacting to larger, more colorful and especially faster flies. A particularly good fly was once again the Sunray Shadow – perfect to target the fresher fish, provoke reactions and find the fish. Not rarely, fish would refuse smaller, slower flies but then completely crush the Sunray. Or: They would boil on the fly and then come again on a smaller pattern.
Dressed double flies like Yokanga Gold, Ally's Shrimps and Cascade variations worked great for both fresh and old fish. But also smaller summer flies like Redbutt, Green Butt, or smaller Pathakorva and Banana Tubes produced a good number of fish.