Our team
Young and driven Kola Reserve Team has made it its purpose to create for its Guests an uncompromising experience in service, comfort and fishing for Atlantic Salmon. Creating the operation from the ground up, we focused on finding the best international team, to shape the resort with its camp traditions and fishing practices for the future generations.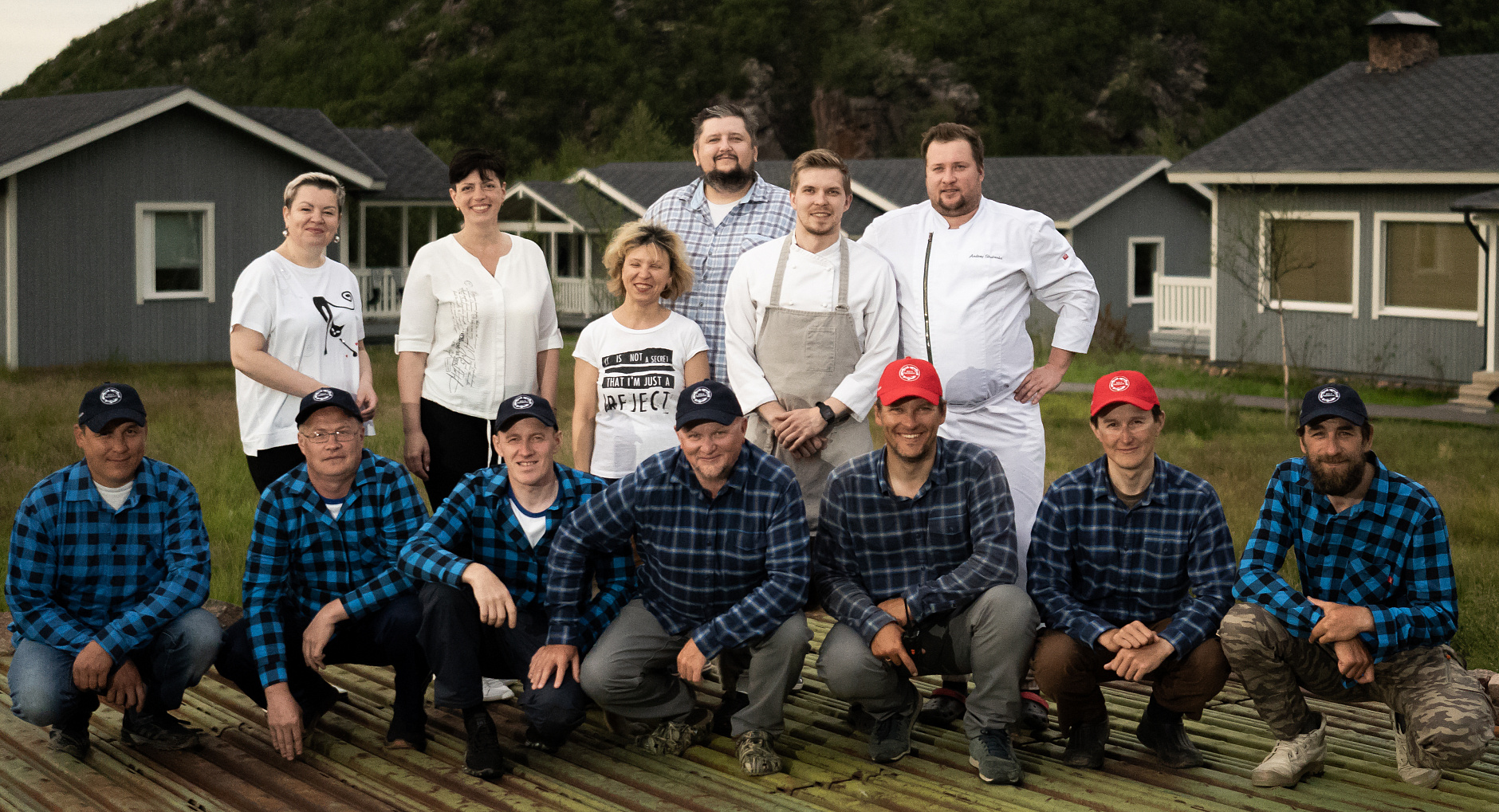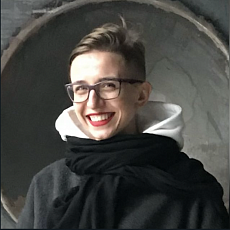 Born in Ukraine, grew up on Yamal in Novy Urengoy. Lives in St. Petersburg.

She was educated at the Pushkin Leningrad State University in St. Petersburg with a degree in Social and Cultural Services and Tourism. For 17 years in the profession, she headed hotels in St. Petersburg, Anapa, Savonlinna (Finland), 5 start-ups from a hostel to a premium class hotel of a large company. Certified profiler-verifier.


Alexander Ochkovsky
Camp Manager
Born in Ukraine, youth was spent in Novy Urengoy, Yamalo-Nenets Autonomous Okrug. Lives in St. Petersburg. Education and extensive experience in the field of hospitality, restaurant business and management. For many years he shined in hotels, holding senior positions in management.

A musician by vocation, a manager in life - these two components ensure rich and high-quality work of Kola reserve. Fishing has been my hobby all my life. And now the favorite hobby and favorite work have united and bring real pleasure to Alexander and the guests of Kola reserve.

Andrey Shutenko
Head chef
Born in the North Caucasus in Pyatigorsk. He studied and grew up in the Stavropol Territory. Since 2007 he has been working in the restaurant business. She has been working as a chef since 2013. He completed internships in leading restaurants in the capital, as well as advanced training at the School of Microwave Chefs with the highest score on the course. Favorite direction - grill, smoker, barbecue, tandoor and everything related to meat in general. In 2022, he completed an internship in Tbilisi in Georgian cuisine.
Born in the Murmansk region, grew up and studied in the city of Kirov. Since childhood, he loved to cook and feed his family. He joined the professional kitchen in 2016. Worked in the leading restaurant in Kirov for 4.5 years. In parallel, he was engaged in catering and large events. He supervised the top venue in Kirov and conducts master classes. Passed internships in the capital's restaurants. When preparing dishes, she prefers minimalism in design, a bright palette of flavors and textures. Responsible for desserts at Kola-reserve. In 2022, he completed an internship in Tbilisi in Georgian cuisine.
Stanislav Vyazankin
Head guide
For more than 15 years he has been fly fishing for Atlantic salmon. Fished in Finland, Sweden, Norway, England in the rivers of Karelia and the Leningrad region. He learned how to fish for Salmon from the famous inventor of the Underhand fly casting, Göran Anderson.
Won prize-winning places in fly-casting competitions. The largest salmon is 114 cm from the Kola river and 104 cm from the Lumbovka river. Owns all fly-casting devices with one-handed and two-handed rods. Great experience teaching beginners and experienced fly fishers. Independently knits flies for salmon fishing. Since 2019 he has been working as a fishing guide.

Born in September 1984 in the city of Severodvinsk (Arkhangelsk region), where he lives. Higher technical education. He has been fond of fishing since childhood, fly fishing since 2013. In addition to fly fishing, he is engaged in tourism and hunting. He likes to teach fly fishing beginners and improve the level of fly fishing technique. Since 2016 he has been working as a guide on the Kola Peninsula
Born in Murmansk. Higher education, MSTU. Lives in two cities - Murmansk and St. Petersburg. Fishing since early childhood, fell in love with fly fishing since 2017. She is knitting flies. He himself fished on almost all the rivers of the Kola.
Arkhangelsk intellectual fly fisherman with 20 years of experience in salmon fishing. One of the founders of the Arkhangelsk fly-fishing club "Archangler". Excellent fly knitter.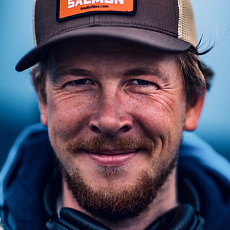 Paulo Hoffman is a skill-full Head Guide. He has been fishing since the age of 10 and by now has experienced fly fishing all around the world, from Amazon to Seychelles. At the Kola Reserve, Paulo is responsible for the rotations, based on analysis of the water levels and salmon runs.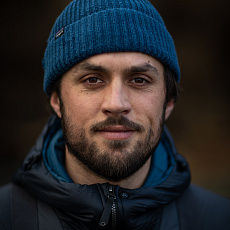 Tobias was born and raised in Denmark. Since age 3 when his dad brought him along salmon fishing for the first time, the obsession of fly fishing has grown to be the center of his existence. Tobias has worked as a fly fishing guide in Denmark, Scotland and Argentina. His search for salmon, sea trout and tropical species, has covered some of the most remote places on earth, on destination operations as well as long expeditions. As he was part of the original scouting team back in 2019 we are truly happy to have him here with us.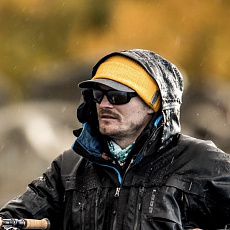 Dombaj is a 29-year-old German fly fishing photographer of Croatian descent living and operating in this time and place. He's the driving force behind the social media behemoth Fly Fishing Nation. From guiding full time, he transitioned into photography and now, shooting for major international brands, Dombaj produces impeccable "content" that your average weekend warrior would spend a lifetime trying to capture. I'm sure you've seen his pics. His shooting style is Annie Leibovitz in the boardroom, but Terry Richardson in his heart of hearts. Bouncing between Cologne (FFN HQ) and London (where there's a lot of business), Dombaj spoke to The Mission about photography, the similarities between surfing and fly fishing. More on - https://themissionflymag.com/2020/04/29/the-prn-star-stephan-dombaj/